Rigetti Quantum Foundry Services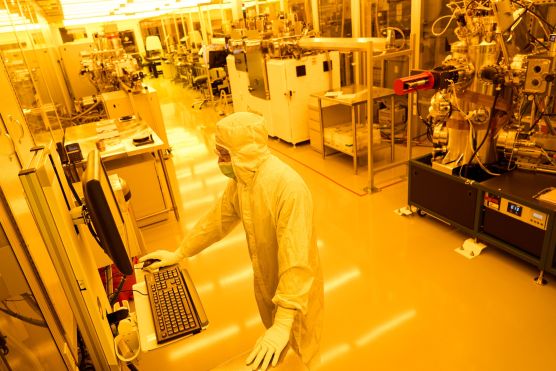 Rigetti's Fab-1, located in Fremont, CA
Sharing our Fab-1 capabilities with the quantum research community
The powerful compounding effects of reliable fabrication helped Rigetti advance the state of the art by producing increasingly complex and performant devices. We now accelerate quantum innovation by sharing the unique capabilities of Fab-1 with the broader research community.
Whether you're a student, professor, or experienced quantum engineer, you can order quantum integrated circuit (QuIC) test devices directly from Fab-1. With our rapid turnaround times, precision manufacturing, and cryogenic testing and characterization capabilities, Rigetti delivers factory-calibrated devices with known, high fidelity parameters.
Product Details

5.23mm x 5.23mm chip size
Available as:

1x bare chip, no wirebonding/packaging
1x chip wirebonded to PCB and packaged
3x chips wirebonded/packaged, and cryo-characterized in a Rigetti dilution fridge
Use Cases
Baselining new cryo-measurement setup
Comparing different dilution fridge configurations (e.g. shielding, attenuation)
Cryogenic Microwave component development to improve qubit performance
Experimenting with 1Q gates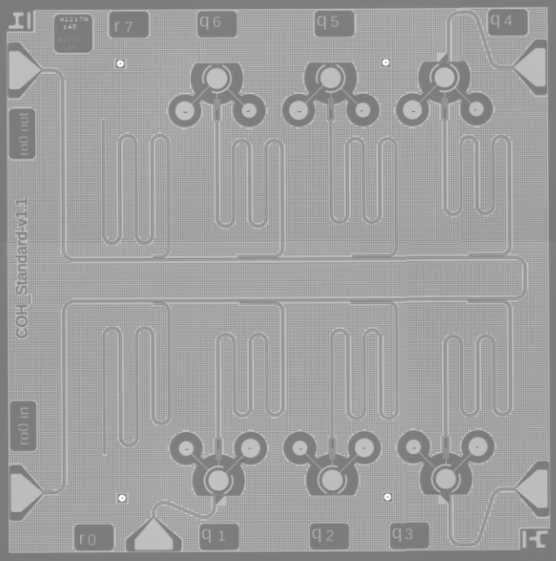 COH_Standard v1 chip
COH_Standard v1
Components

3x tunable-frequency transmon qubits
3x fixed-frequency transmon qubits
2x bare CPW resonators
All components on a single feedline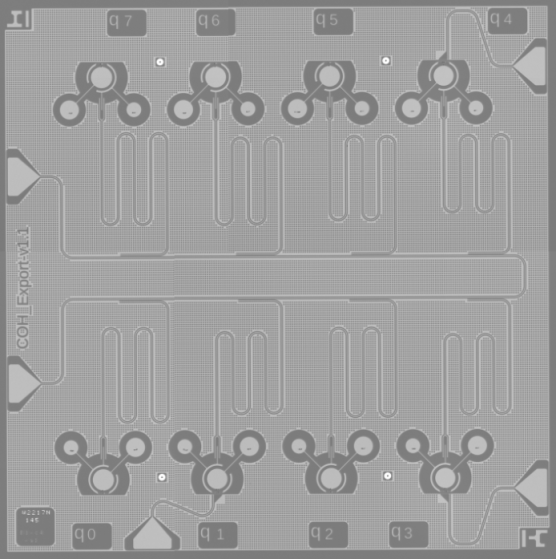 COH_Standard v2 chip
COH_Standard v2
Components
3x tunable-frequency transmon qubits
5x fixed-frequency transmon qubits
All components on a single feedline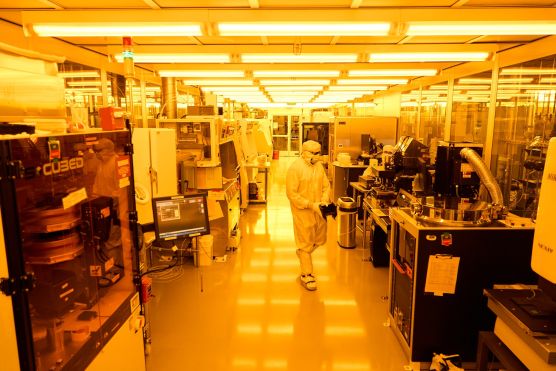 Rigetti's Fab-1, located in Fremont, CA
A reliable supply of state-of-the-art quantum devices
In 2017 Rigetti built the world's first dedicated quantum foundry to address the challenges of relying on shared fabrication tools and facilities. Located in Fremont, CA, Rigetti's FAB-1 engineers combine conventional CMOS processes with novel manufacturing methods to produce state-of-the-art superconducting devices ideal for quantum computing, sensing, and networking systems. Our in-house chip fabrication capabilities make it possible to deliver a high volume of devices to our internal teams with more predictable performance, quality, and timelines.
Start your order today
Contact the Rigetti Quantum Foundry Services team to place your QuIC test device order, learn about custom design orders, and ask questions about our Fab-1 capabilities. Full product price list is available upon request.
Get Started